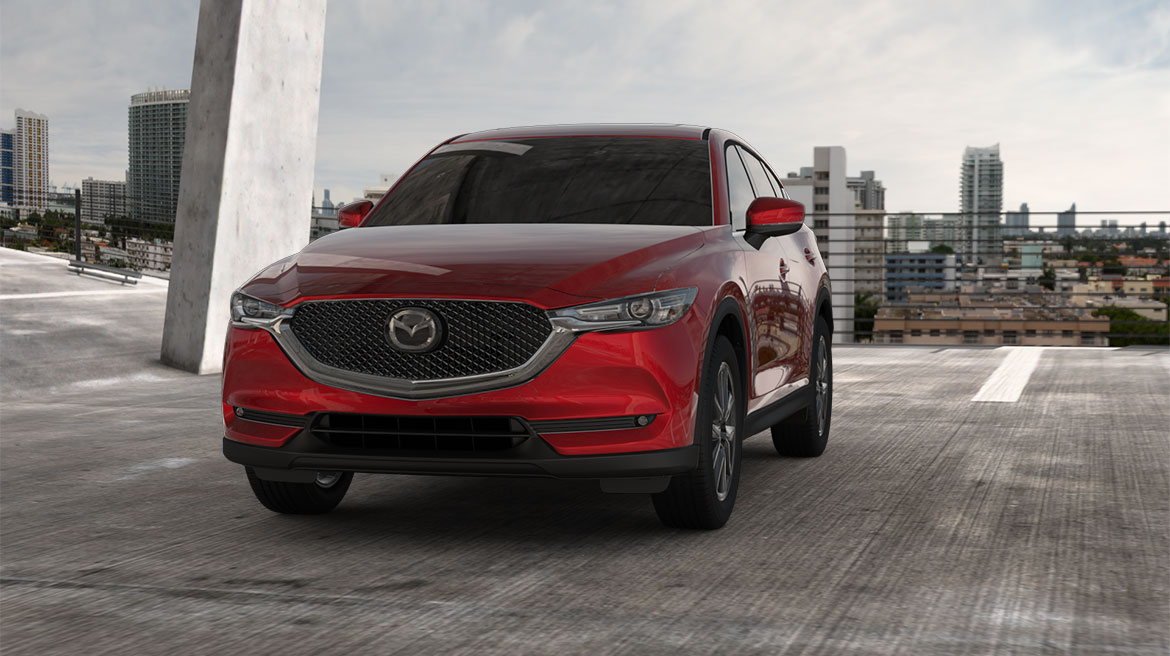 Describing the driving performance of the 2018 Mazda CX-5 as nice and fun would be doing a grave injustice to this dazzling vehicle. Much of its exciting performance can be attributed to the overall confidence of this crossover. If we know our friends in Wesmont, IL, like we believe we do, we know for certain that they will appreciate the exciting drive that the CX-5 delivers.
Direct steering, sharp steering and a greatly tuned chassis, lends to the brilliant performance of 2018 Mazda. The shift delay between the first and second gears add some kick to the acceleration of the large engine. The drive is comfortable and has been enhanced by some great technological enhancements. Keeping inside of your lane is a simple task and an important aspect is the lack of driver fatigue on any terrain.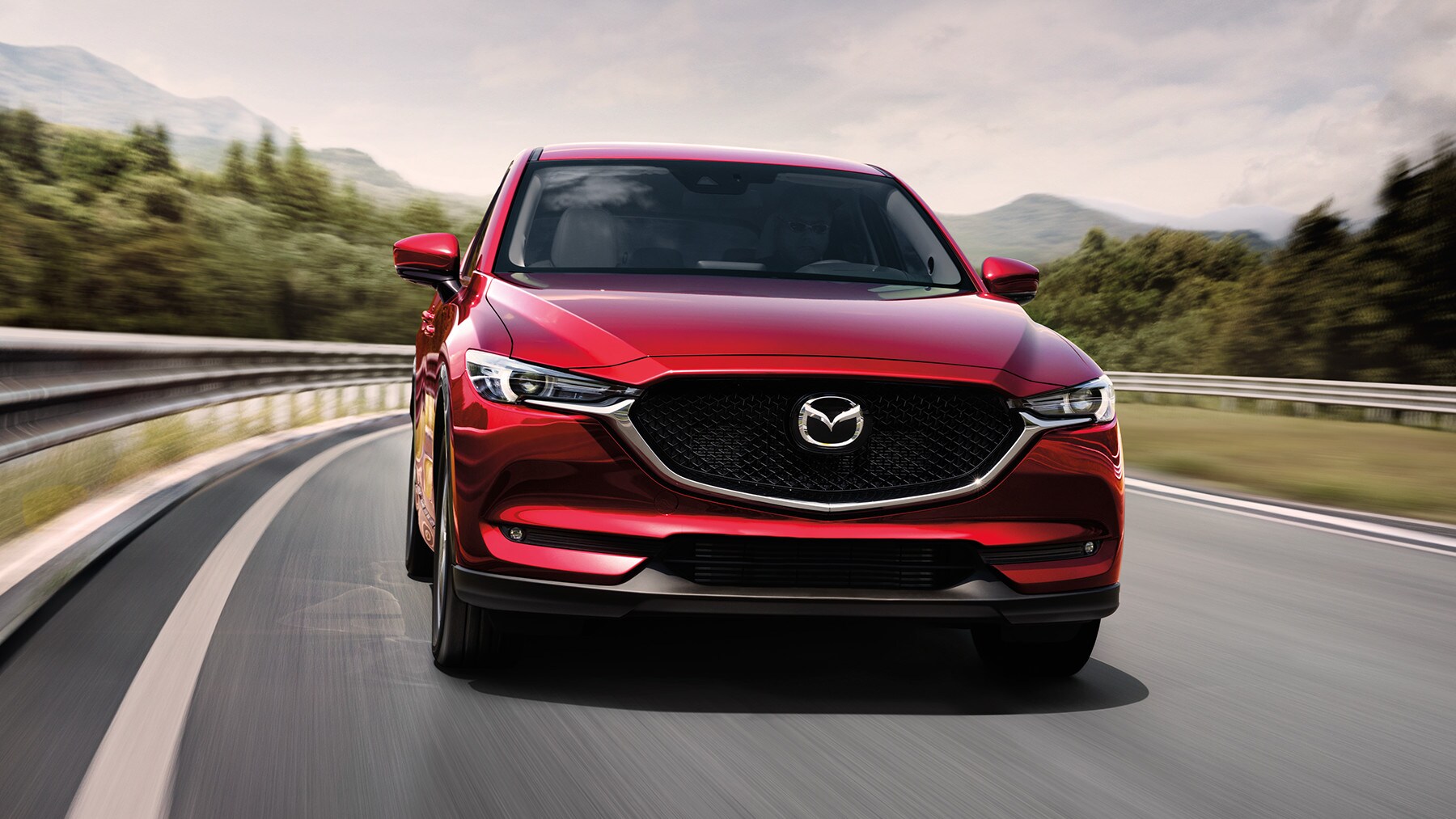 Interior
With the 2018 Mazda CX-5 falling into such an affordable 'price bracket,' one would expect it to lack interior luxury and more importantly, functionality. One would be proved sadly mistaken, as Mazda is renowned for their great value for money. Competitors in this class could have learnt a lot from Mazda, but alas, the 'ship has already sailed.'
Three trim option forms part of the CX-5 line up and each with their own ingenuity and levels of comfort and add on packages.
Mazda CX-5 Sport: Comes with its seats covered in cloth, a gear knob and steering wheel covered in leather, power locks and windows as well as an infotainment system with a touchscreen of 7.0 inches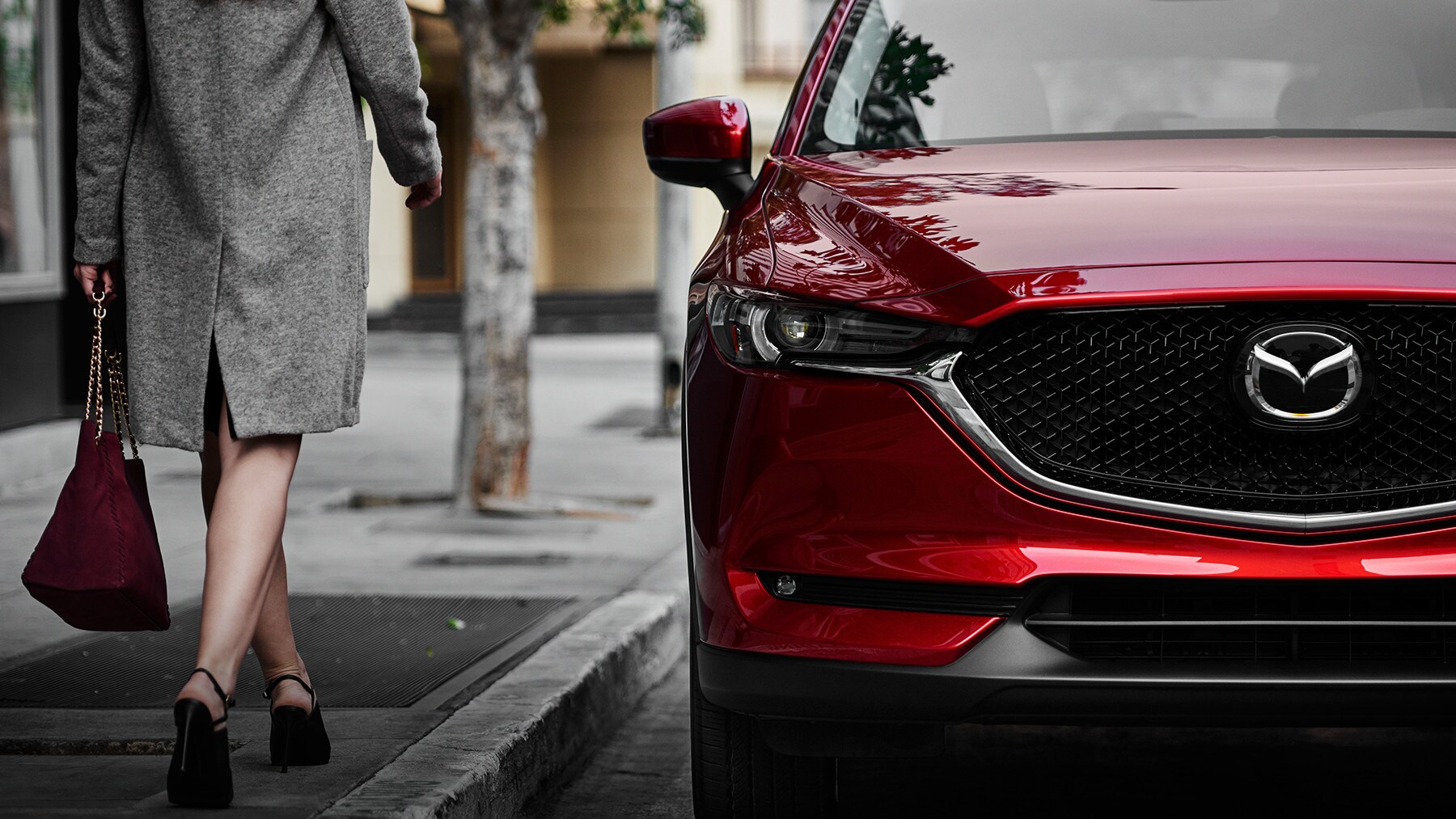 Mazda has pulled out all the stops to include exceptionally high safety standards across the 2018 CX-5 range. If you know Mazda, you know their high safety standards across the board. The safety features adds confidence to your driving experience, especially where your loved ones are concerned. Automatic low speed emergency braking comes standard on the 2018 Mazda CX-5 Sport trim. Other inclusions come in the form of safety alerts for rear crossing traffic and also a blind spot monitor. Automatic 'full speed' emergency braking, adaptively intuitive cruise control and automated high beam headlights are standard safety features on the Grand Touring and Touring options. Further to this, activated lane control and also warnings for lane departure, also comes standard on the trim levels. The sport can enjoy these benefits as an optional add-on with the i-Activesense package.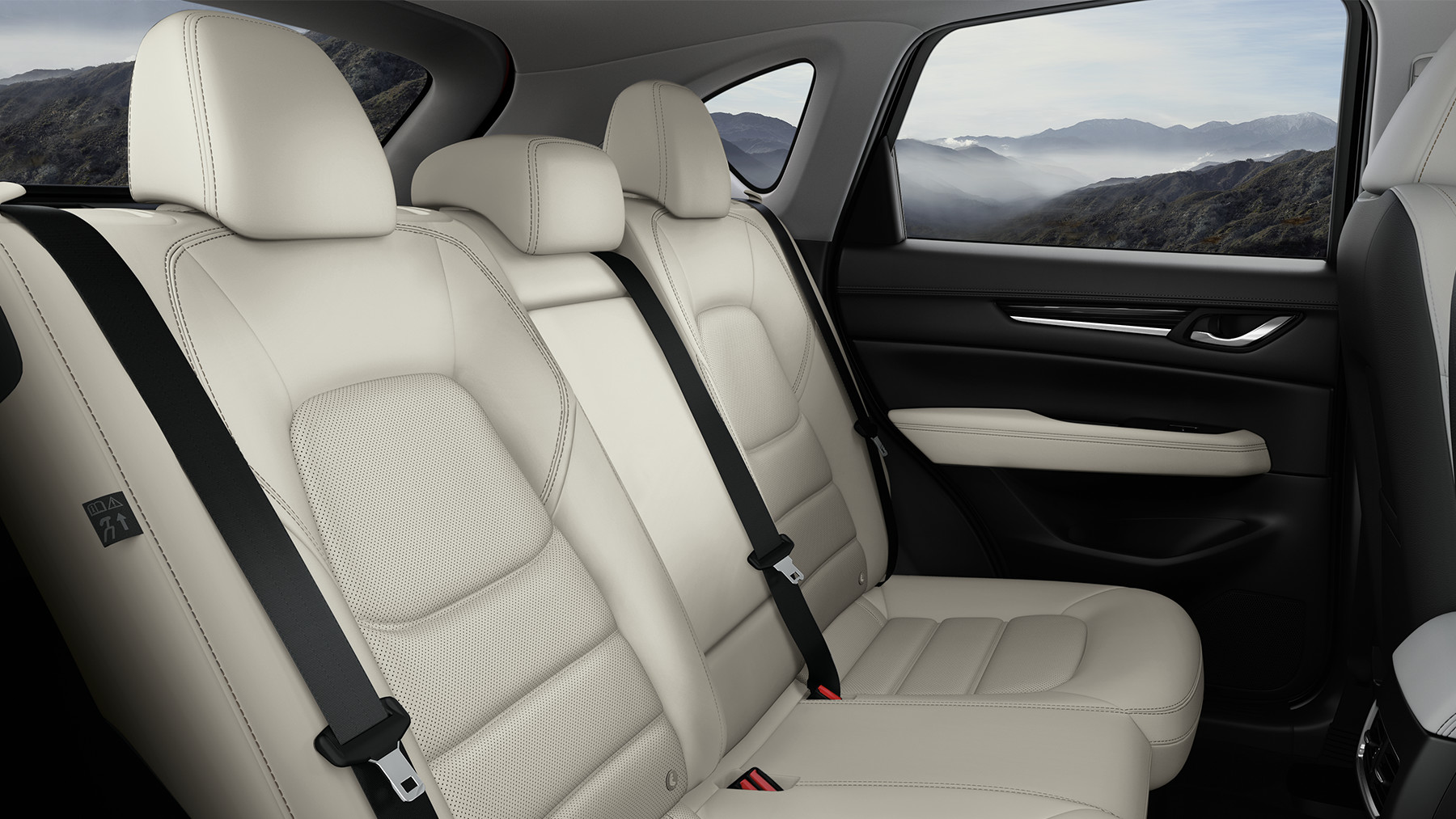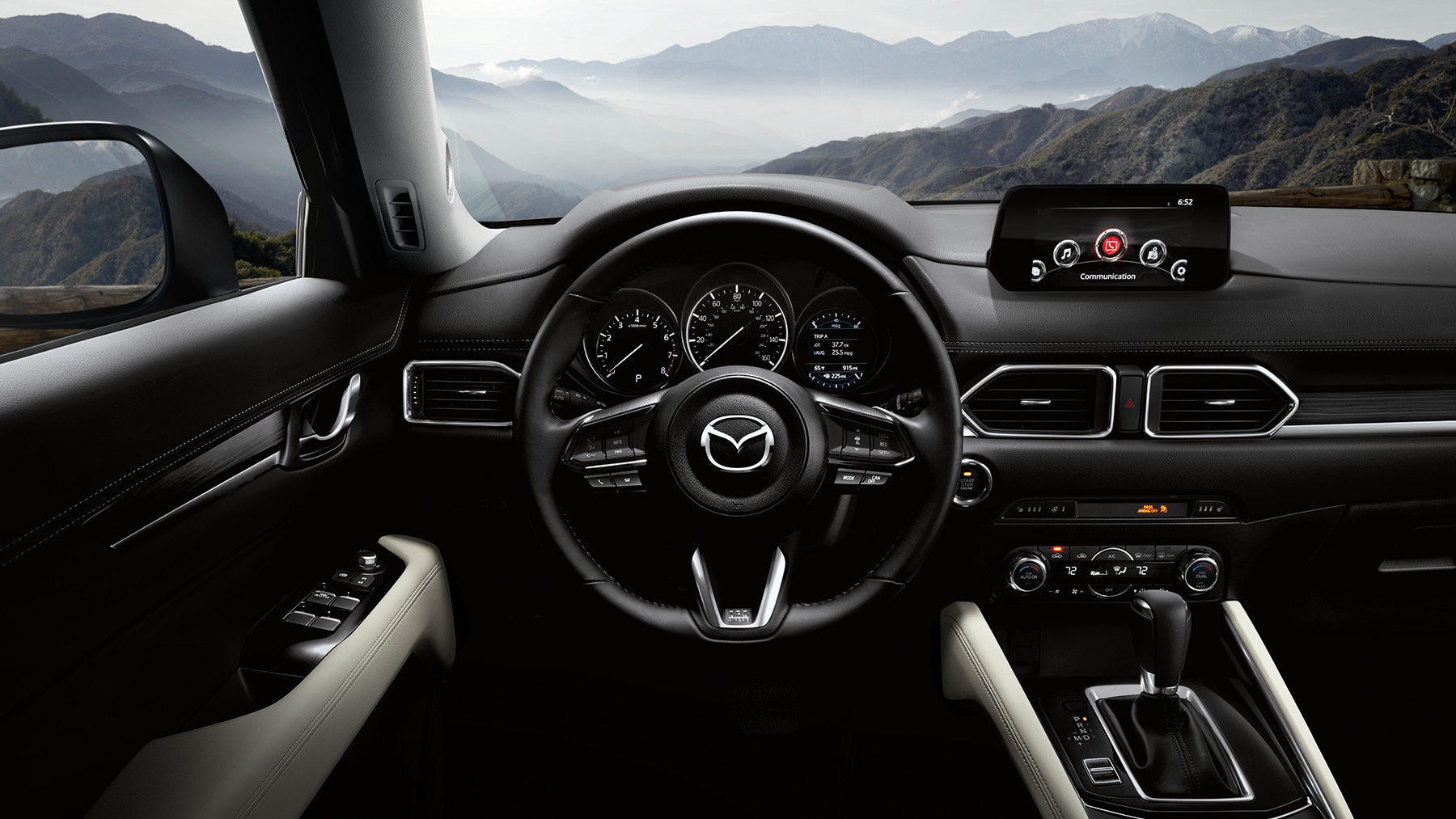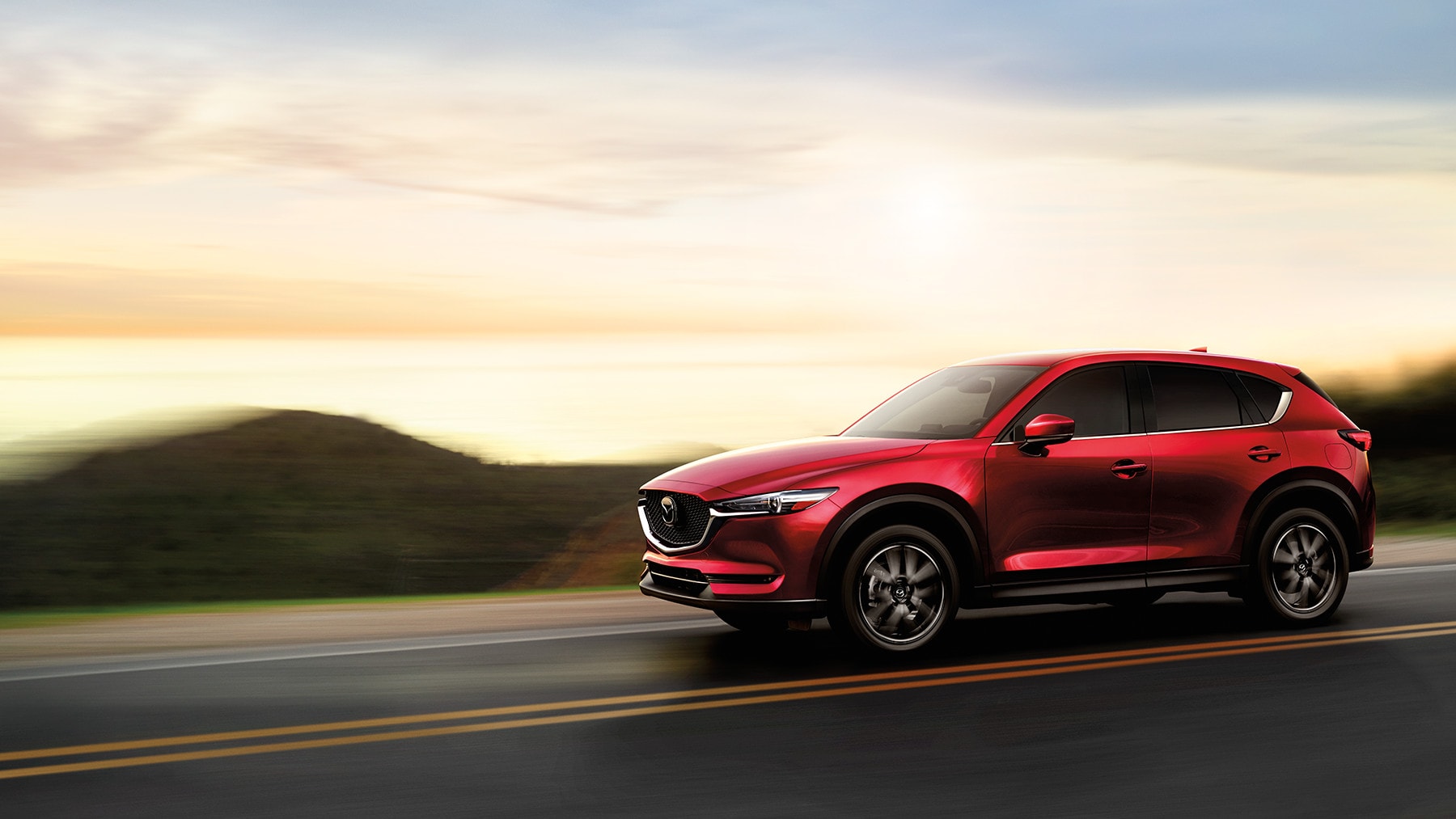 Engine
One engine is offered across the 2018 CX-5 range and is more than capably sufficient. The inline 4, 2.5 liter engine comes with 187 horsepower and 185 pounds per foot of torque. The engine is mated to an automatic 6 speed gearbox. You have option of a four wheel drive across all trim levels. The CX 5 brought out their CX-5 range with a standard front wheel drive that delivers all the drive power that you might need.  
Tech Features
Cylinder active displacement assists the Mazda CX-5 in further increasing its fuel efficiency. This system ingeniously saves fuel when you are coasting. The independent struts at the front of the crossover are pretty well designed. Paired with the multi link configuration at the back, uneven road surfaces will feel just as smooth as freshly laid tarmac. The steering system is electric, well balanced and really well versed at holding a straight line.
Pugi Mazda, has passion in what we do, and that means that we are really passionate about you too. The latest 2018 CX-5 from Mazda, is a prime example of the great vehicles that we have on offer. We take pride in keeping our floors fully stocked. You shouldn't have to run around aimlessly to get what you are looking for. Come to us, your 'one-stop-shop' for all Mazda related purchases, advice, and servicing options. We pay attention to detail and our wondrous results really do speak for themselves. We are grateful for your support and as such, we will always treat you with the utmost of respect.