Car-shoppers looking for a compact SUV in Downers Grove, IL are sure to come across these two popular choices: the 2017 Honda CR-V and the 2017 Mazda CX-5. While these models have identical base prices, they offer quite different performance, technology, and cost-saving specials. While these two models have the same base price, the 2017 Mazda CX-5 is priced better considering its array of standard features on its base trim. Even at the top end trims, the CX-5 is $3,000 less than the comparable CR-V..
Mazda Financing Options near Naperville IL
                                Offers




At Pugi Mazda, we offer the latest specials for Downers Grove, IL residents looking for the best deals on a 2018 Mazda CX-5. Be sure to check online for our rotating new vehicle specials and manufacturer incentives, including APR specials, cash back offers, and exclusive lease deals.

Whether you're thinking of purchasing or leasing, there are custom financing options available within minutes of completing a simple finance application.
New Mazda CX-5 vs Honda CR-V Chicagoland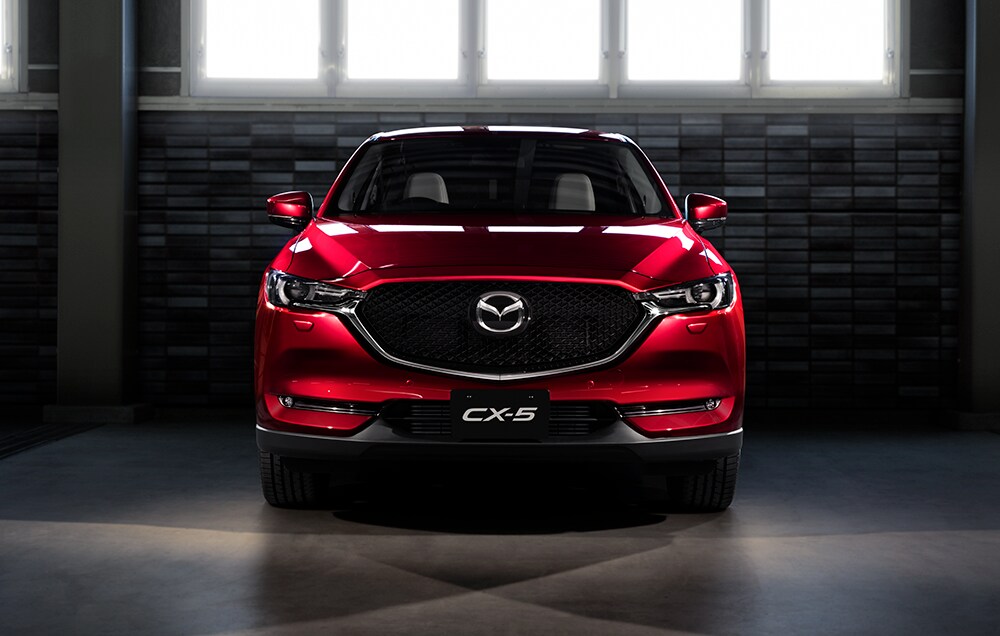 2017 Mazda CX-5 Performance Answers
When it comes to pure engine performance, these compact SUVs are closely ranked. The 2017 Mazda CX-5 comes standard with a 2.5L four-cylinder engine that supplies 187 horsepower. In comparison, the 2017 Honda CR-V's standard engine is a 2.4L four-cylinder offering 184 horsepower. The difference lies in the handling, with the Mazda CX-5 being noted for its responsive and precise handling, making it a more "fun" drive.
When it comes to quality interior materials, the 2017 Mazda CX-5 and 2017 Honda CR-V are quite evenly matched. Both have made strides in finer touches, like wood imitation trim and metal accents. Similarly, both models now include more soft-touch materials rather than yesteryear's hard plastics.
Where the CX-5 excels is in the quiet cabin experience. The chassis, suspension and sound-dampening features have been specially designed for an extra-quiet ride. The CR-V is slightly roomier and has more cargo space, though both models are well-known for their rear-passenger comfort.
Mazda CX-5 Technology
The 2017 Mazda CX-5 comes standard with low-speed automatic emergency braking, push-button start, and a large infotainment touchscreen. On upper trims, you'll find a heads-up display and adaptive headlights, neither of which is currently available on the CR-V. The Mazda CX-5 also offers two USB ports where the CR-V offers only one. While the CR-V also has a touchscreen system, it has been criticized for its less-than-friendly user interface and relies on several touch-sensitive buttons in lieu of easier knobs likes the CX-5's..
The 2017 Honda CR-V does offer an attention assist system, which it claims alerts drivers who show signs of fatigue, but this technology only works in marked lanes on drives longer than 30 minutes.