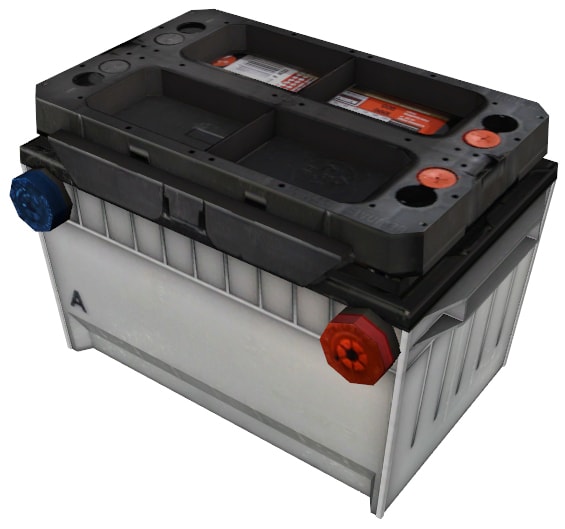 Importance of Mazda Auto Battery Maintenance
Having a dependable car battery in your Mazda is essential for maintaining performance and reliability. Fortunately, Pugi Mazda in Downers Grove, IL has a complete line of Mazda car batteries for almost every model in stock. If your current car battery is in poor shape, Pugi Mazda can run diagnostic tests to help you determine if you need your battery charged or replaced.
We recommend you schedule a service appointment at Pugi Mazda if you answer yes to any of the questions listed below. There is a good chance your car battery needs to be charged or replaced.
Has your car become difficult to start?

Has it needed to be jump-started recently?

Did you accidentally leave your headlights on?
Mazda Auto Battery Prices & Specials
If you do need a new car battery for your Mazda our friendly service technicians at Pugi Mazda are here to assist. Auto battery prices are available with our parts department. If you want a quote from home we encourage you to reach out to our parts department by phone or request a new car battery online. Car battery prices vary, certain factors to consider when shopping around include:
Size. Your owner's manual will tell you what size battery your Mazda requires.
Brand. Pugi Mazda carries OEM recommended brand batteries. Ask one of our price advisors about which brand is best for your Mazda.
Reserve capacity. This is the length of time (in minutes) that the battery can provide enough voltage to run your vehicle if the fan belt or alternator fails.
Age. Make sure to check the age on the battery. The date on the battery should be 6 months or less, which is considered "fresh."
Cold cranking amps. This measures the vehicle's ability to start in cold weather. You'll need more cold cranking amps to ensure dependable starting, especially if your Mazda will be parked outside.
If you do choose to purchase a new Mazda battery from Pugi Mazda we can dispose of your old car battery for a small fee. Our dealership knows auto service and new parts can be expensive so we encourage our customers to check our service specials and parts specials online. Currently, we're offering $10 off labor for all car battery replacements. Pugi Mazda in Downers Grove, IL also accepts all competitor and manufacturer coupons.*
Where can I buy or service a Mazda auto battery?
Our Mazda parts and service departments are available to help our local Downers Grove, IL diagnose any problems with their car battery. At Pugi Mazda you can have your battery charged or replaced. We have the ability to order Mazda batteries straight from the manufacturer and can get you back on the road with a brand new battery in no time. 
Pugi Mazda is pleased to be your local family-owned and operated Mazda dealership for over 23 years. Visit Pugi Mazda to purchase or service a Mazda auto battery. Downers Grove, IL customers set up an appointment for battery charging and replacement with our service department through our website or by phone at 877-830-2968.
*Coupons must be presented when order is written. Cannot be combined with other offers or discounts, plus tax and shop supplies. Competitor coupons must be valid. Some exclusions may apply.